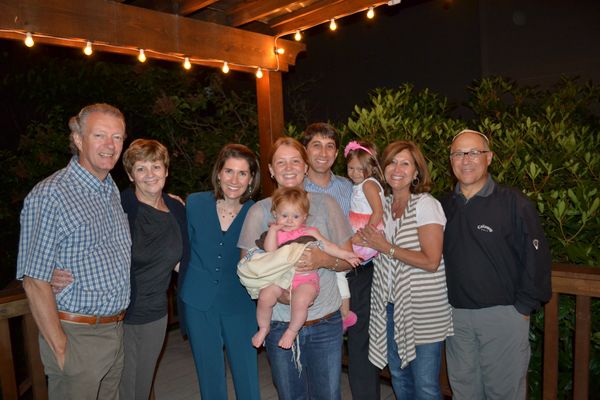 Baby Namings, Adoption Ceremonies & Rituals
​My baby namings include a more holistic approach offering a chance to mark this powerful transition as parents, connection to family history, integrating personal spirituality, transitions as new parents​, and the values you bring to your child​.​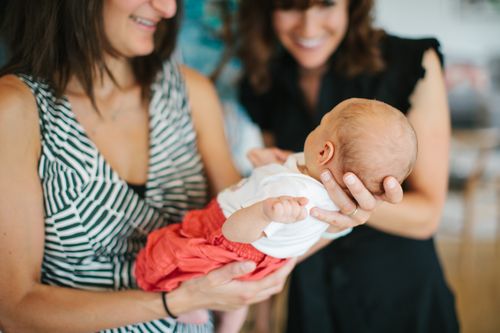 Mazal tov on this sacred occasion! I relish getting to know each family, hearing about the values and blessings each parent brings to the adventure of parenthood, and sharing a little bit about my approach to blessing and naming a child as we welcome them into community.
​My integrated ​4-session package enables me to be there for families from the journey of pregnancy through the first year with their kiddo. This includes ongoing support--a gentle ear, helping you to stay close to your values as a parent, letting go of the small stuff, and a hearty dose of humor! One of the most powerful parts of my work is the joy of ​meeting people where they are with an arms-wide-open approach.
All the details...
1st gathering: An in person connection to discuss your baby's naming ceremony~choosing a Hebrew name and including family members and traditions in the ceremony. Then, enjoying an intimate personalized ritual to voice your hopes, fears, and values as parents.
2nd gathering: My customized naming ceremony at a location of your choice can include gathering with friends and family. For families welcoming a child in the Jewish tradition, this is called a brit-milah (bris) for boys and brit-bat for girls.
I will help you personalize your service with songs, readings, and blessings to be offered by friends and loved ones. The service includes sharing stories about the meaning of your child's name and the person for whom the child is named. The ceremony ends with receiving a hand-created certificate for your child followed by a reception for those in attendance.
3rd gathering: We gather 6-9 months after birth to check in about how the parenting adventure is going! Together we plan a gathering with close friends to sanctify all that parenthood brings~overflowing love, patience, growth, compassion, and offer blessings for your child. This is a chance to recognize your tribe and include them on your journey.
4th gathering: After your child's first year, a communal (or individual, if you prefer) ritual marking this milestone and deeper connection to yourselves/your spirit/Oneness.
These welcoming ceremonies and rituals are perfect for Jewish families, interfaith families, and spiritual families.
I partner with photographers to offer a beautiful keepsake of your child's naming.
***
For families looking to customize beyond my 4 session package, I'm always happy to create a customized experience that uniquely serves you.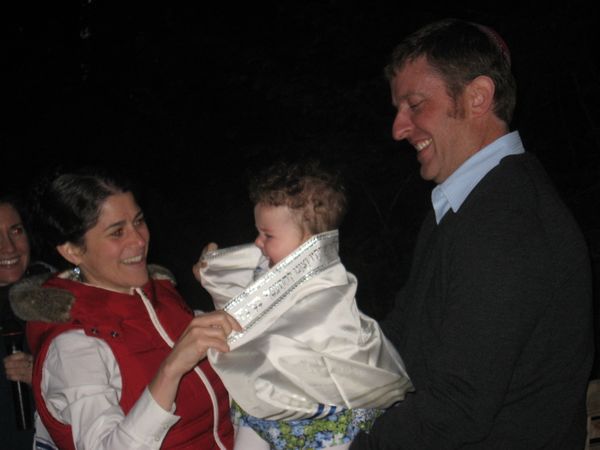 I am happy to help you find a local mohel for a brit milah and look forward to helping you welcome your child with this joyous ceremony!