We get one spin on this planet as our own unique soul...let's make it glorious!
Join this sacred time to remember what's truly important in our lives.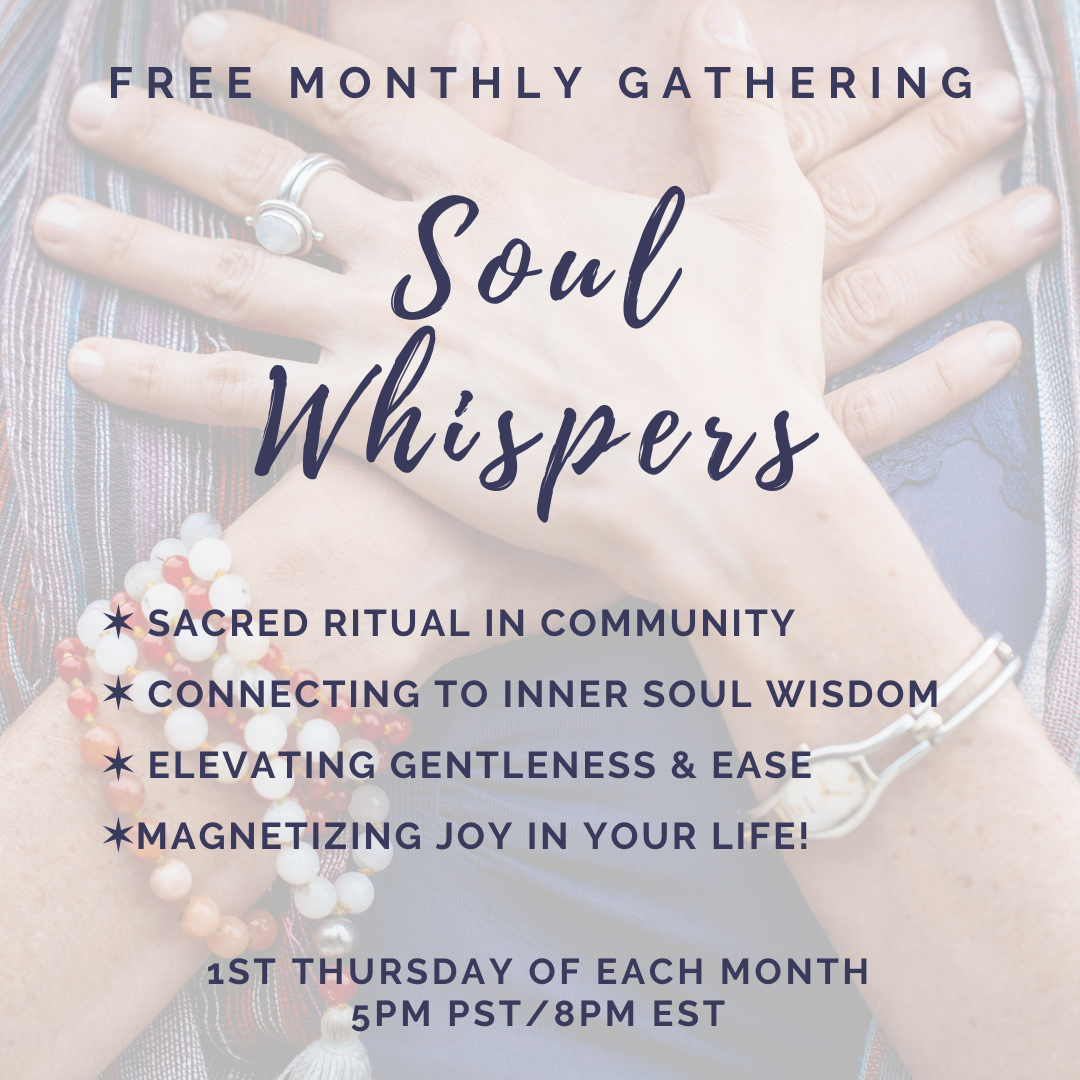 Free Monthly Gathering Details
Join us the 1st Thursday of each month, 5pm PST / 8pm EST.
Each gathering includes...
*A virtual half-hour ritual
*Gentle guided meditation
*Journaling
*Sharing in community
*Heart-based intention setting
All you need is a journal and pen!
How do you wish to create your world?
Let's make magic together.