Resources & Wedding Packages
All the juicy details as we create your sacred day!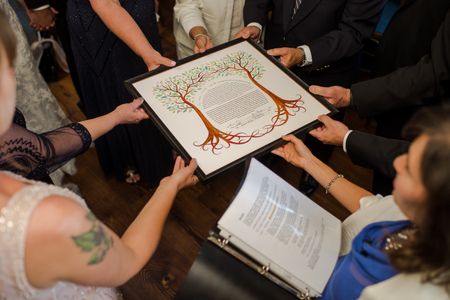 Our Process Together...
As the three of us stand under the chuppah together, it is an honor to fully capture your essence, values, and playfulness as a couple.
I seek to provide an arms-wide-open entree to Judaism and inclusive spirituality. Through our time together, couples grow more connected to each other, more connected to their own sense of Oneness, the natural world, or the Divine Mystery, and gain tools for creating rituals and traditions together.
We deepen the process of getting to know each other over multiple sessions. We meet in my cozy living room (always with cookies!) or over video chat platforms. Celebrating each unique couple, in a cozy, intimate, relaxed environment is elevated through either my 7 or 10 session premium packages.
Pre-Session
Either over phone or in person, you share a bit about your journey, what a Jewish wedding means to you, your vision for your wedding, and a little about your spiritual backgrounds. I share my approach to working with couples, review how our time is structured, and answer any questions the two of you have.
Session One
Together, we'll talk about your family and religious backgrounds, how and where Judaism plays a role in your home life, and what a Jewish wedding means to you. Understanding each of your backgrounds is paramount as I tailor my approach to working with each couple.
Before Session One:
Session Two
We'll delve into each of your personalities, and how your differences and similarities strengthen and support each other. Then we'll play the Newlywed Game!
Before Session Two:
Each person, please take the 5 Love Languages Quiz
Each person please take the Enneagram assessment
Session Three
Imagine co-creating a custom ketubah for your wedding! A ketubah is a Jewish marriage contract dating back to the first century CE. Modern ketubot (the plural of ketubah) are artistic creations reflecting each couple's values and spiritual and marital commitments. They can be written in Aramaic, Hebrew, or English. Each ketubah is a beautiful piece of Judaica a couple frames and displays in their home after the wedding.
With Rabbi Marshall, you will choose a design she will hand-paint for you! Together, you will craft language for your ketubah that captures the love, humor, compassion, and generous spirit you bring to your marriage. Many online ketubot use templates, this individualized approach enables you to capture the fullness of your love and craft your own unique wording.
Session Four
We'll go over all the details of your ceremony and personalize it fully. We can discuss navigating familial issues. :) Rabbi M. will offer options for music, special readings, and ways to include your Jewish and non-Jewish family and loved ones.
Before Session Four:
Please read The Jewish Wedding Now and Celebrating Interfaith Marriages.
Session Five
Let's dive into your commitment to social action as a couple and how to integrate that into your life! Together we'll discuss what cause draws you and how to devote yourselves more fully to it. We will select an activity of your choosing and volunteer together! This approach offers couples a way to connect their wedding to social justice and enable to three of us to connect in new and creative ways.
Session Six
This is a hands-on session where we volunteer our time for a cause that speaks to your heart and values. Imagine nurturing those who are hungry by cooking a delicious meal together; or putting our hands in the dirt for environmental causes; or advocating for safer gun control laws. Together, we'll commit to an act of social justice.
Session Seven
Depending on each couple, we'll explore spirituality and connection to the Divine/Spirit/Oneness, finances, sexuality, rituals, connection to Shabbat and a day of rest, and your continued growth and delight together.
Options abound with creative art projects to capture your values and goals. I tailor this session depending on what each couple seeks to explore.
Before Session Seven:
Please peruse these exercises. Choose the questions that speak to you as a couple and jot down notes to jog your memory for our discussion. We'll focus more on Spirituality together. We can discuss Finances and Sexuality if a couple chooses.
Finances: Part 8 of 1001 Questions to Ask Before Your Get Married
Sexuality: Part 9 of 1001 Questions to Ask Before Your Get Married
Spirituality: Chap 21 of 1001 Questions to Ask Before Your Get Married
Session Eight
Now that you have blessed your engagement with friends and loved ones, we take time to speak thoughtfully about your intentions for your marriage. Together, we create a ritual to sanctify all that brought you to your wedding, your individual passions, this present moment as a couple, and your future intentions and values. This is a beautiful way to share sacred couple-time together before the intensity of the wedding day.
Session Nine
We share a stirring, joyous ritual, in a place you choose, often in nature.
If couples wish to capture this intimate ritual with stunning photographic keepsakes, I partner with Kelly Eileen I Essence + Artistry
Session Ten
We'll do a run-through of your ceremony and finalize any outstanding details. Then I'll ask some fun mushy questions (mushy is how I roll) that I'll incorporate during the ceremony as I speak about the two of you.
After your wedding ceremony, each couple receives on-going rabbinic and pastoral support, special access to my other offerings (retreats, personalized rituals, baby namings), and opportunities to connect with my community of other newlyweds.
After Your Ceremony
It's such a blessing to be able to connect after your ceremony...if couples choose, we can do our ritual a month or so after the ceremony. It's often even more powerful to take time after the wedding to creatively sanctify your intentions for yourselves and your marriage (and share pictures)!
Favorite Vendors
My favorite venues, wedding planners, and photographers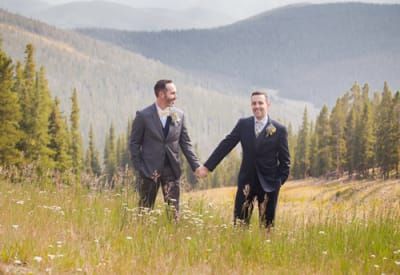 Keystone is home to a number of spectacular on and off-mountain venue options. Whether you're looking for gorgeous mountaintop views, a classic golf course setting or a rustic lodge full of Colorado history, their friendly and experienced Wedding team will help you plan the celebration of your dreams.
Their Team is dedicated to providing a one-stop shop for some of your biggest checklist items. They'll secure your date, venue, menu, logistics and timing, lodging setup and offer a variety of unique and exciting Welcome Party, Rehearsal Dinner, and After Party venues, as well as distinctive mountain activities and events to round-out your one-of-a-kind celebration.
Explore their four signature venues, each with a unique look and feel, as well as ceremony-only options that take advantage of their spectacular Rocky Mountain setting.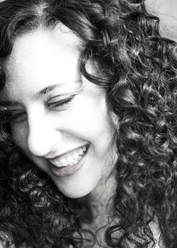 Jessie Stellini is an intimate portrait photographer. She connects effortlessly with clients so she can best capture organic moments that empower you to see the same strength, beauty, and love that she sees through the lens of her camera.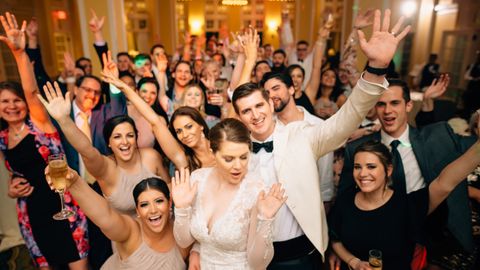 Award-winning, Energetic, Proactive & Professional
DJ Connection's mission to change the world one dance floor at a time--reinventing the way brides, grooms, and their guests celebrate the incredible day. DJ Connection is dedicated to helping every couple feel important and special on their big day.