Dating Profiles
Hand-Crafted Dating Profiles Capturing Your Essence & Connecting with Love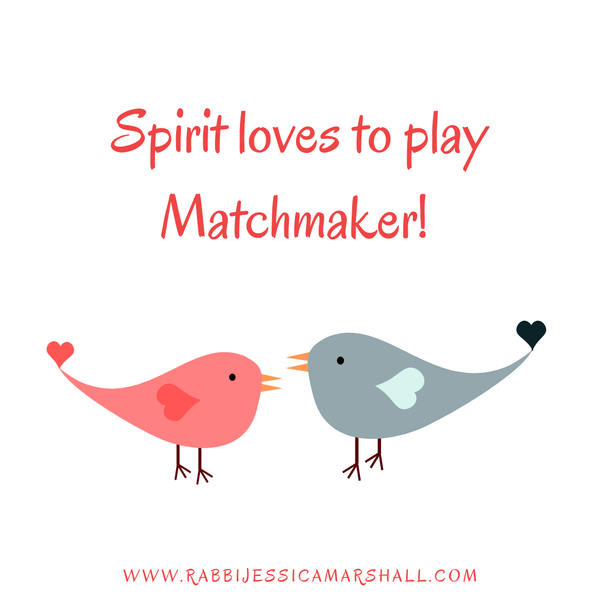 I have always been in love with love...
a good story of love triumphing above all,
an extra soft spot in my heart watching a couple who has shared decades together strolling along hand in hand,
the pulse between two souls,
a gaze that cuts across all time and all space,
meeting another with the authenticity of your truest self,
the way every imagining we have for what it might be like doesn't come close to what the universe can offer.
I love hearing how couples met,
their secrets for thriving marriages...all of it.
The other day, a friend came to me after recently joining a dating site, ready to meet her person. She asked if I would take a look at the dating profile she created.
Profile writing can be tricky. Each person navigates trying to not sound cliched, creating that magic mix of sharing about yourself with pride, sincerity, and describing what they DO want instead of what they don't want.
After years of online dating experience (and having met my incredible partner this way), I enthusiastically offered to help my friend with her profile.
We shared the most beautiful process as I asked her questions about her dreams, what she treasures within herself, what it is in another that makes her come alive, and what it feels like to be with her person.
The Divine gifted me the joy of writing online dating profiles.
We gently explored her limiting beliefs and blocks that arose when it came to the relationship she knew she was ready to have. As we shifted these, she discovered a new story that wanted to be told. Then, I had the joy of painting a picture of the relationship she can't wait to co-create.
Of course, when I look back, I see the threads. I helped friends write their online dating profiles right out of college. I hosted numerous spiritual matchmaking events. And I connected friends who are now engaged. Spirit loves to work in ways we can't even imagine. My logical mind could never have come up with writing online dating profiles. And yet, of course it makes perfect sense. I can hear Spirit giddily saying, "Wouldn't if be marvelous to combine Jessica's love of writing, helping others connect with their deepest dreams, her endless romanticism, and years of matchmaking?!"
It's been so joyous to capture the love story that another soul feels in their depths...to guide them closer to visioning, feeling, and creating space for a beloved to enter.
I am simply grateful to be a vessel for Spirit with such wholehearted joy!
Client Love...
"I turned to Jessica after meeting her through a friend and having the opportunity to read Jessica's dating profile when she was looking to meet someone, and it was one of the best profiles I had ever read. I had been in the online dating scene on and off for a number of years, and although I met some nice men, they were not the right fit for the long-term relationship with a fantastic man that I desired.
I approached Jessica and asked if she would help me with my profile and with some of my conversations with men I was interested in dating. From the beginning she made my work with her and the process fun and ohhhh sooooo easy. To start, she asked all sorts of questions and got me thinking more in-depth about who I am, what I want, how I want to feel, what is important to me and what lights me up and brings me joy both in my life and in relationships. She then took everything I said and created the most amazing profile! When I started reading what she wrote I was absolutely blown away! I called her overjoyed and said, 'That is so me! You captured me and what I want completely!'
I posted it, and no surprise I quickly began getting messages from lots of men who all told me it was the greatest profile they had ever read (I am not kidding!). And they were men who fit what I was truly looking for! This was a first for me. Update to story – I talked on the phone with just a handful of men, went on dates with a few, and then met one man who I hit it off with. We are having so much fun dating and getting to know each other.
I thank Jessica immensely, and I highly recommend her if you are looking for help writing your profile; Jessica is your person! She will put the perfect, beautiful words to who you are and what you desire. And if you are looking for a dating/relationship guidance, I also highly recommend Jessica. She is wise, intuitive, a lot of fun to work with, and she's highly knowledgeable in the game of love!" ~Natalia
* * * *
"WOWSER!!
This is absolutely incredible!!!!
THANK YOU
THANK YOU
THANK YOU!!!!
Your writing is absolutely BEAUTIFUL!!! Thank you for putting such loving words to my vision of my divine romantic playmate!!" ~Robin
Working Together
It's a joy to create a spiritual approach to envisioning and capturing what you want to co-create with another soul and offer support in meeting your beloved.
I offer two, 1 hour long sessions of conversation and gathering the material for your profile and then I take the time to create the profile. After that, you can look it over and make any edits that feel aligned.
This package is a $500 investment.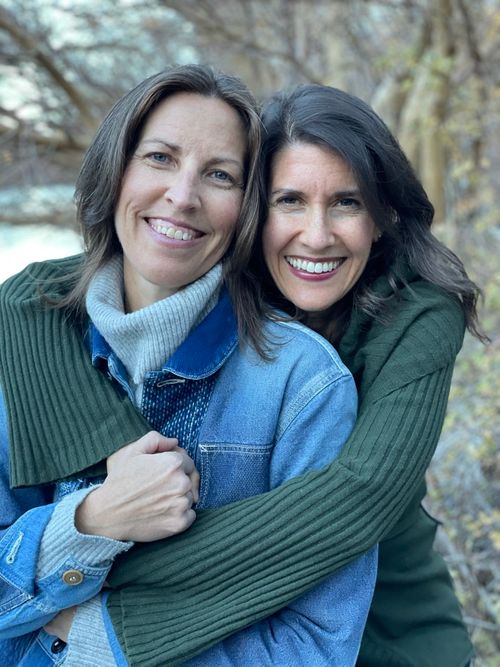 Jessica and her sweetie Zenia. They joyfully met on OKCupid.