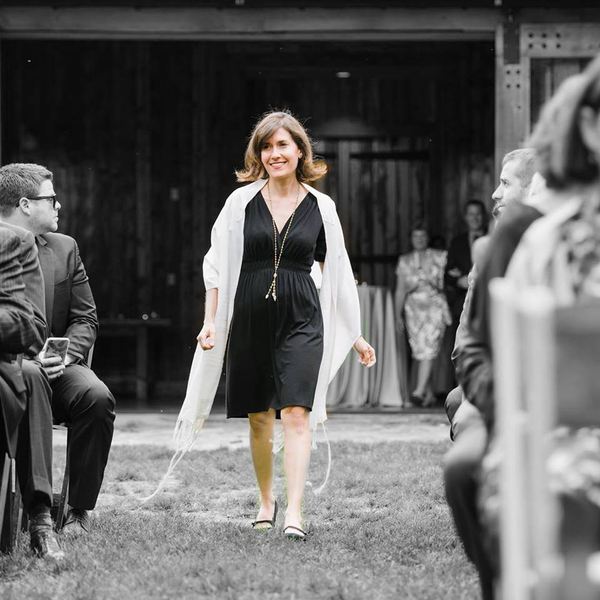 I was a 21-year-old seated in an unfamiliar sanctuary at Shabbat services with tears building in the corners of my eyes. A man with snow-white hair and slight, hunched frame held out his arm to his wife as they gingerly made their way up the steps toward the Torahs. As the rabbi blessed them on the sacred occasion of their 58th wedding anniversary, my neshama, my soul, filled and I knew sanctifying moments like this was how I wanted to spend my life. I started rabbinical school a year later.
For me, Judaism is an entree to soul-stirring moments and I connect most profoundly through the Jewish concept of chesed, lovingkindness. Harnessing chesed permeates our relationship to the Divine, ourselves, fellow-humans, and the earth. Integrating mindfulness and self-compassion into my Jewish practice similarly taps into soul-driven living. Add a healthy dose of lightheartedness, humor, and soaking up the Divine in the natural world and my passionate soul is nourished!
So much of life is awash in the Mystery...being born, death, falling in love...acknowledging the Mystery creates space for possibility. We bless the truths we hold dear and the things we will never know so that we might lean into them with courage and delight. I am passionate about creating sacred space to navigate the Mystery with openness and joy.
Guiding me is a primary commitment to helping build spiritual community and uniting Jews with the elements of Judaism that resonate most profoundly for them. Offering insights into Jewish teachings and rituals, my ultimate goal is to empower individuals to sanctify their path— to hear Judaism speaking in their voice. I celebrate the diversity of those I serve and the variety of meanings and approaches toward holiness for each person.
I have always loved tailoring lifecycle rituals to the sprit and personality of each person and sharing such a heart-centered moment. Particularly interested in reimagining mikveh, ritual immersion in natural bodies of water, I seek to sanctify all of life's moments--from a painful diagnosis or chronic illness to finding love after grief. I particularly love immersions in nature which invite us to connect more deeply to the wonders of creation and transformation. I am thrilled to build my rabbinate around creative lifecycle rituals.
Previously, I joyously served Judaism Your Way in Denver and Temple Beth Or, a Reform synagogue in Everett, Washington from 2009-2017. I also taught at Temple De Hirsch Sinai, the University of Washington Hillel, and Seattle University.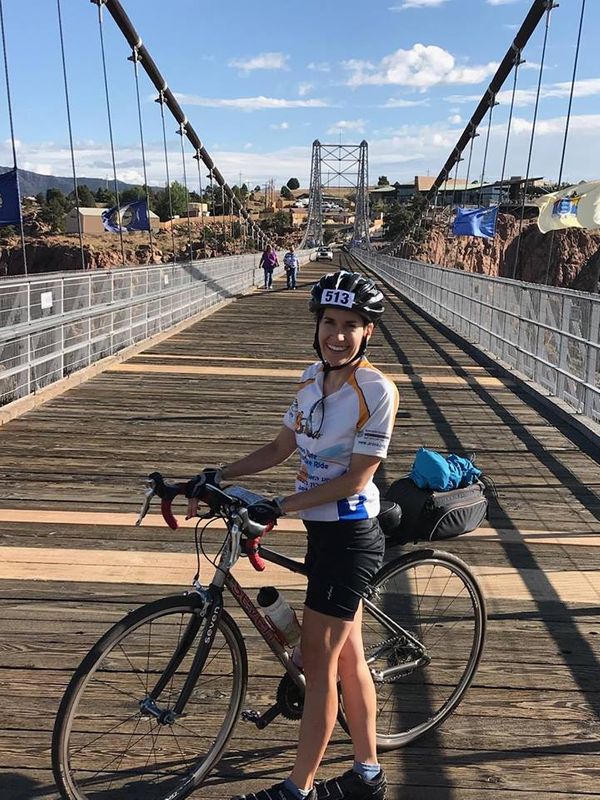 Prior to my time in the Pacific Northwest, I served as the Hillel rabbi at the University of North Carolina, Chapel Hill, as well as synagogues in Ohio and Long Island, New York. I cared for patients' pastoral needs at the Jewish Home and Hospital in the Bronx, and worked at The Jewish Council on Urban Affairs in Chicago and United Jewish Communities in Washington D.C. I enjoy professional leadership within the Women's Rabbinic Network as the VP of National Programs & Events.
I was ordained as a Reform rabbi from Hebrew Union College in 2008. Originally from Chicago, I graduated from the University of Illinois with a B.S. in Psychology.
You can often find me on the hiking trail, soaking up the beauty of the Colorado, tearing up the pavement on my bicycle, or skiing throughout the Rockies. I have led hikes in Washington State and New York and have also participated in bike trips in both Israel and the United States raising money to support Jewish environmental justice.
I am also a Scrabble fanatic, die-hard podcast devotee, and connoisseur of almond butter and jelly sandwiches. I look forward to meeting you and can be reached via the contact form on the site.