"Get ready to shift. Jessica's leadership is nothing short of miraculous and magical."
Retreats
Nourishing Your Community with Sacred Connection & JOY!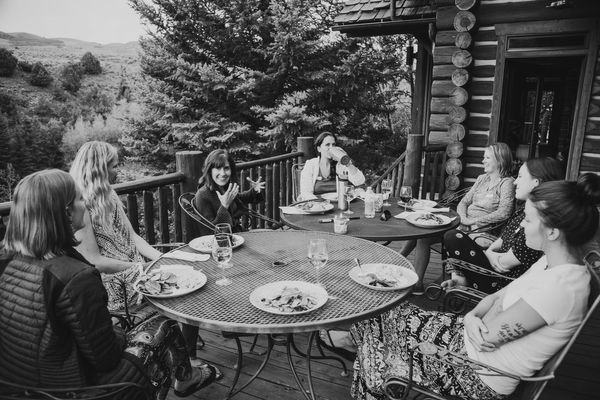 ✶Expand into your deepest values, inner integrity guiding your choices.
✶Embody the juicy excitement of potential, JOY, and playfulness allowing life to flow with greater ease.
✶Nourish an authentic connection to Spirit/Mystery/Divine .
✶Honor soul-aligned living via nature-based rituals.
✶Uplift and encourage your journey within intentional sacred community.
Each gathering offers...
Personal Connection

Sacred time to honor our own spirit, connecting with our inner soul-wisdom and intentional living.

Rituals to liberate ourselves from what no longer serves us and welcome in a future brimming with possibility!

Guided practices to live our most soul-aligned, lit up, fulfilled, abundant, and JOYOUS lives!

Communal Connection

Creating sacred space with other inspiring folks via reflection, listening, and sharing.

Integrating warmth and inclusivity into each gathering.

Intimacy of sacred community as we connect with others in inspiration and authenticity.

Facilitating practices to explore spiritual themes.

Reflection questions and guided discussions.

Inviting participants to explore new ways to integrate spiritually aligned living.

Incorporating sacred intention setting rituals.

Open-arms inclusivity

I invite all who feel spiritually called to explore, whether one has experience in self-reflection or they are new to elevating spiritual practices. Every gathering offers gentle ways for new folks to engage and deeper layers of reflection for those with more background. The practices and tools are invitations--there is no no right or wrong level of engagement or required homework. I celebrate whatever engagement feels most aligned for each participant and craft each program so that it is accessible and inspiring to all!
Together we can create any of these possibilities:
Weekend Retreat, Half-Day Retreat, or Evening Program
All the details below!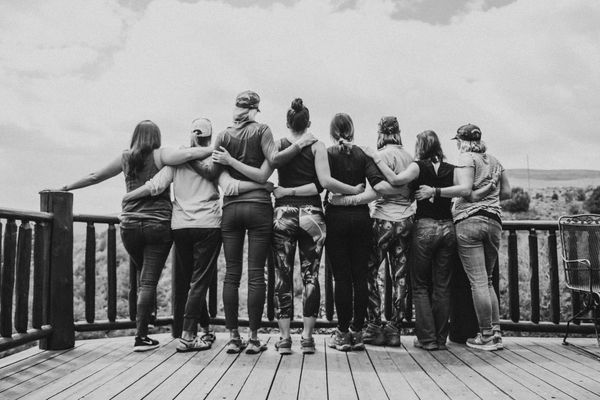 Weekend retreat!
Imagine a weekend to step outside the pressures of daily life...
Sacred immersion into our hearts and the dreams that are whispering to us.

The power of souls coming together, affirming and elevating each other, & building deeper connections.

Blissfully honoring a slower, heart-centered pace.

Stunning natural beauty offering groundedness and calm.
Retreats guide participants to honor new dreams and new ways of becoming. Over the weekend, journaling prompts, meditation, guided conversations, creating art, and creative rituals will teach us new things about ourselves, our connection to each other, and soul-aligned living. As we create lives that reflect our biggest dreams, everyone rises!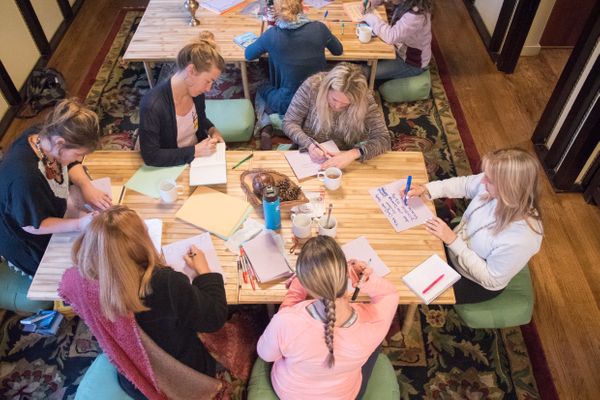 Half-day retreat - virtual or in person
This is perfect for communities who seek to offer participants spacious respite with a smaller taste of the retreat experience.
You receive retreat guidance in a more snackable form!
Each 4-hour retreat includes 2 ninety-minute sessions with an hour break in between to relax and integrate all that emerges.

Honoring new dreams and new ways of becoming via journaling prompts, meditation, guided conversations, creating art, and creative rituals.

Deepening into our essence, our connection to each other, and soul-aligned living. As we create lives that reflect our biggest dreams, everyone rises!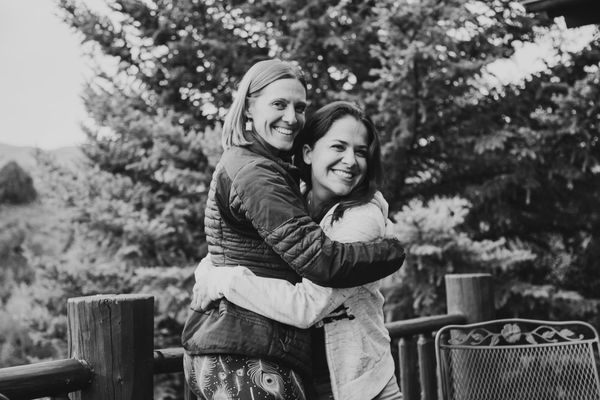 Evening Gathering
Evening Gatherings are a sacred call to infuse intentionality, deep presence, and JOY into the exquisite journey of being human!
These 90 minute virtual evening programs infuse the gift of spaciousness, reflection, and thoughtful connection for our soul's wisdom to emerge.
OUR GROUP VIDEO CALLS INCLUDE...
90 minutes of live video within sacred community exploring a theme and creative ritual.
Themes include: Sacred Identity, Sacred Divine Connection, Sacred Forgiveness, and Sacred JOY!
Inspirational tools, worksheets, and practices to offer practical support.
Our first step is to schedule a connection call!
"Jessica is a force of nature! With endless enthusiasm, insight, and compassion, she synthesizes teachings from diverse schools of thought into practices for joyful living.
Guiding participants to align with their core values and intentionality, I enjoyed a lot of personal growth and a greater ability to shift into a high-vibe mindset as I reach for my dreams with clarity. An added emphasis on acceptance and trust makes for a sweet spiritual cocktail! Tapping into Spirit under Jessica's warm and energetic direction—with the added sense of community and friendship fostered by group work—was, and remains, a pleasure." -Kate
"Jessica has an absolute gift for hearing your Soul's voice, giving it space, and helping you feel connected to that Divine Oneness we're all part of! Whether she's just listening, providing perspective, offering helpful practices, or facilitating spine-tingling and tailored rituals (her Divinely-given gift)!! You'll leave her presence feeling grounded, inspired, and energized!" -Stacy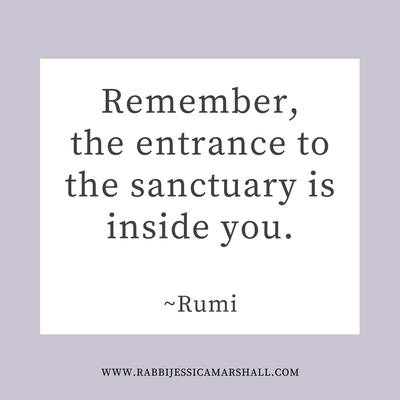 Participant Love...
"Jessica has such an amazing gift for bringing strangers together and creating a sense of connection and interconnectedness. Her boundless authenticity and love creates sacred space." -Susan Rosenberg
"Jessica's presence in my life is a blessing and inspiration. Her smile and joy is infectious and always helps put perspective in all situations. Her open heart and deep kindness have helped me become a better and more cognizant person. I so appreciate her work, your steadiness, and your love." -Vicki Schwartz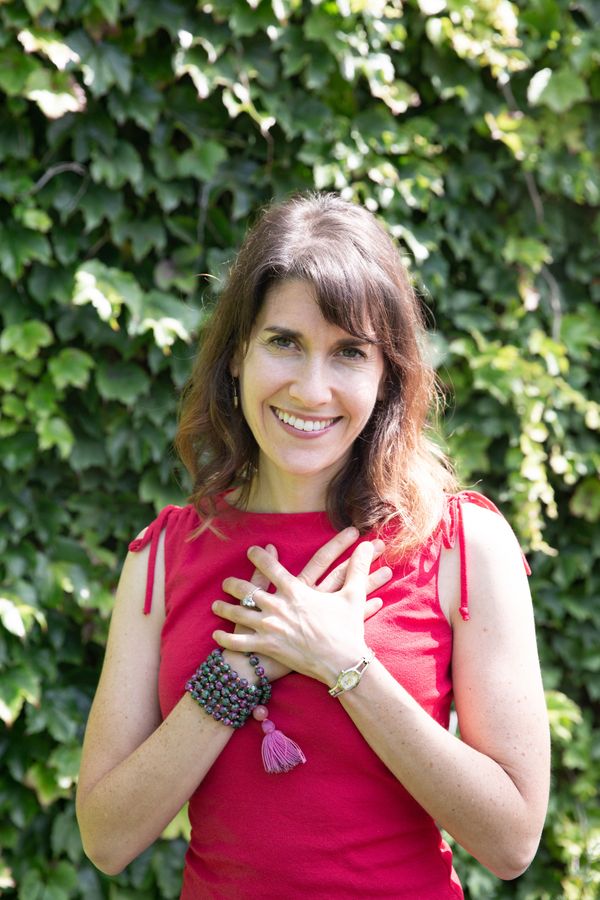 About Your Guide...
Rabbi Jessica Kessler Marshall passionately leads women's circles and retreats across the United States. Elevating participants into deeper inner alignment and JOY, folks from all spiritual backgrounds honor their unique soul wisdom to create open-hearted living and full-body YES's!
Offering creative rituals, intentional reflection, mindfulness, and the wisdom of the natural world, Rabbi Marshall guides with humor, Divine presence, authenticity and overflowing compassion.
Rabbi Marshall teaches that the Universe is here to partner with each of us in co-creation. A personal connection with the Mystery--forces beyond what we can see, truths beyond the intellect, add infinite meaning and JOY to life.
***
Jessica is a distance cyclist, outdoor enthusiast, paradigm exploder, die-hard podcast devotee, and eternally enchanted with almond butter and jelly sandwiches.
She would love to connect with you! Find out more: rabbijessicamarshall.com; IG: @rabbijkm; and visit her Facebook community: Soul Whispers, Divine Winks.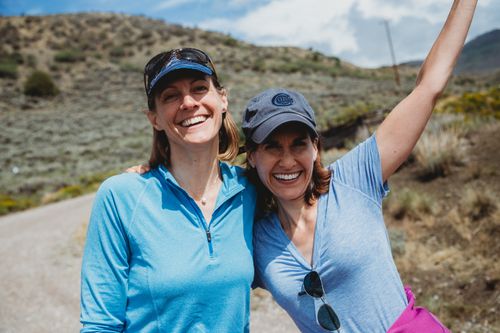 Participant Love…
"Jessica has a very soothing and inviting presentation style that conveys trustworthiness, warmth, and real depth. Her session was the highlight for me. She is a quill of poetry, instrument of song, kaleidoscope of light." ~Zoe K.
"Jessica's warmth, gentleness, and spiritual openness is always inspirational."
"Jessica inspires my soul and fills me up in ways I never imagined or expected." ~Marla
"Thank you for a wonderful experience. Your playful countenance and spirit bring wholeness to our world."
"Rabbi Marshall created a beautiful and meaningful spiritual experience for me. I felt supported and nurtured throughout the entire process....She listened, asked questions, and guided me to an experience that was fulfilling and distinct. I would recommend Rabbi Marshall to anyone, of any religious level, that is looking to have a personalized, spiritual experience." ~Kim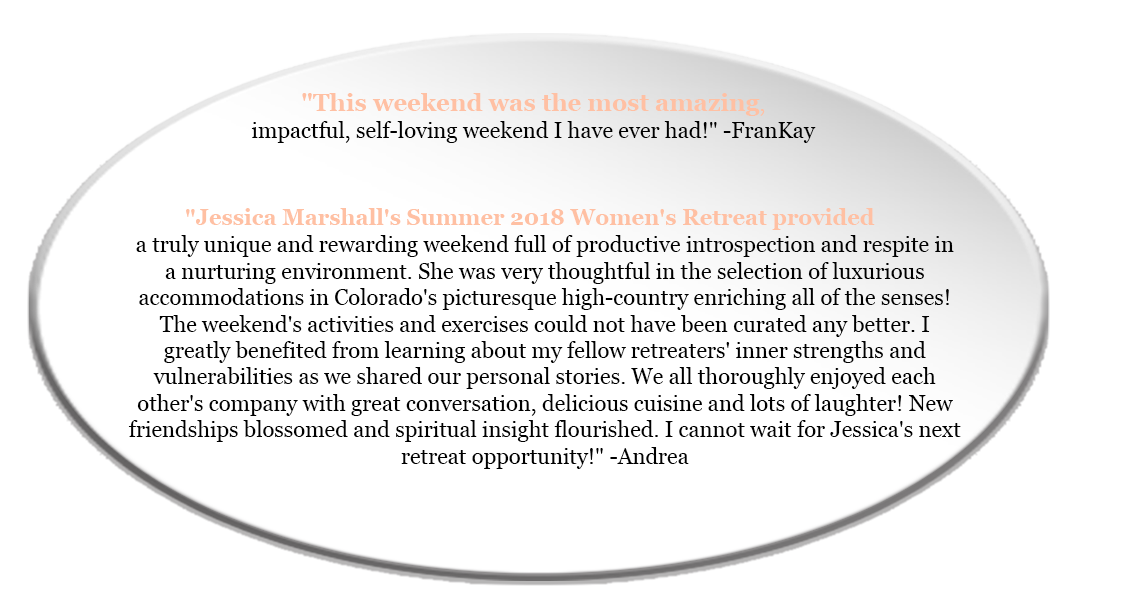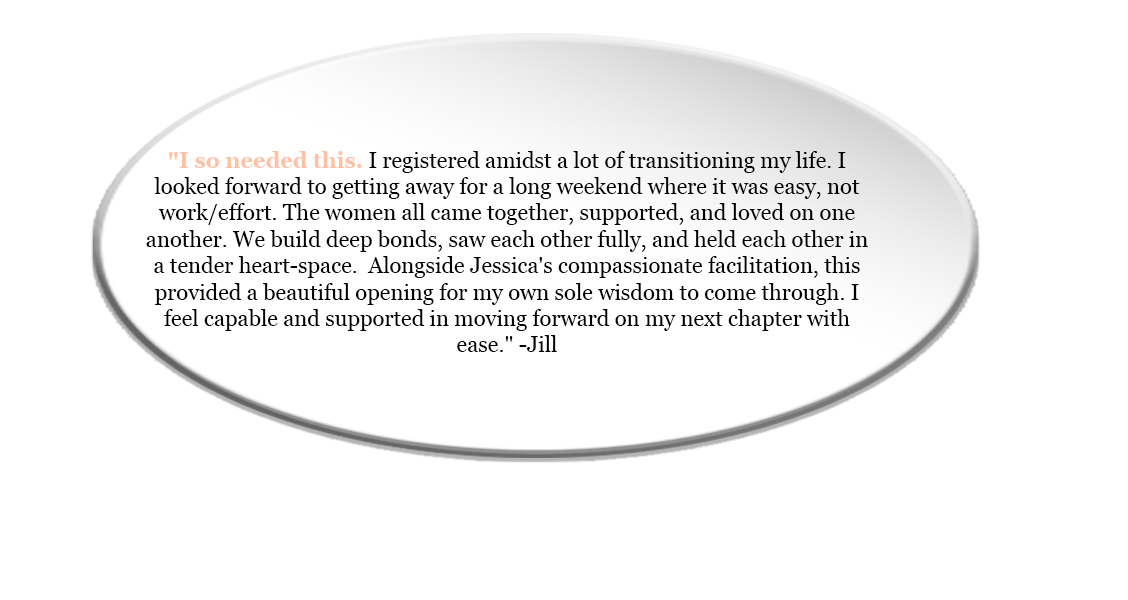 "In the midst of our lives, we must find the magic to make our souls soar."
I so look forward to co-creating a transformative experience!